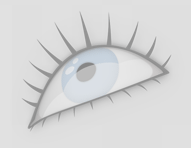 About Eyelead Software
Eyelead Software is a leading software developer focusing in next generation 3D entertainment applications and state-of-the-art visualization technologies.
Capitalizing over 10 years of research and development, Eyelead Software has developed the Hive3D Development Platform™. Hive3D combines a real-time collaborative, network-aware authoring development environment with a state of the art 3D engine.
Hive3D dramatically accelerates 3D game and application creation, while delivering state of the art visual quality.
Eyelead Software is a privately held startup company that has as shareholders its founding team, private investors, a private equity investment firm (Dianko) and University of Patras, Greece.
Eyelead Software is located in Athens, Greece.